Whether you live in Lake Macquarie, Newcastle, Maitland or in the Valley our local area offers endless growing and learning opportunities in the natural environment.
In the first article in this series we look at what beautiful Redhead Beach has to offer!
There is an almost endless list of developmental areas that can be challenged in this environment and the best thing of all is that most of them happen just because the child is motivated and having fun.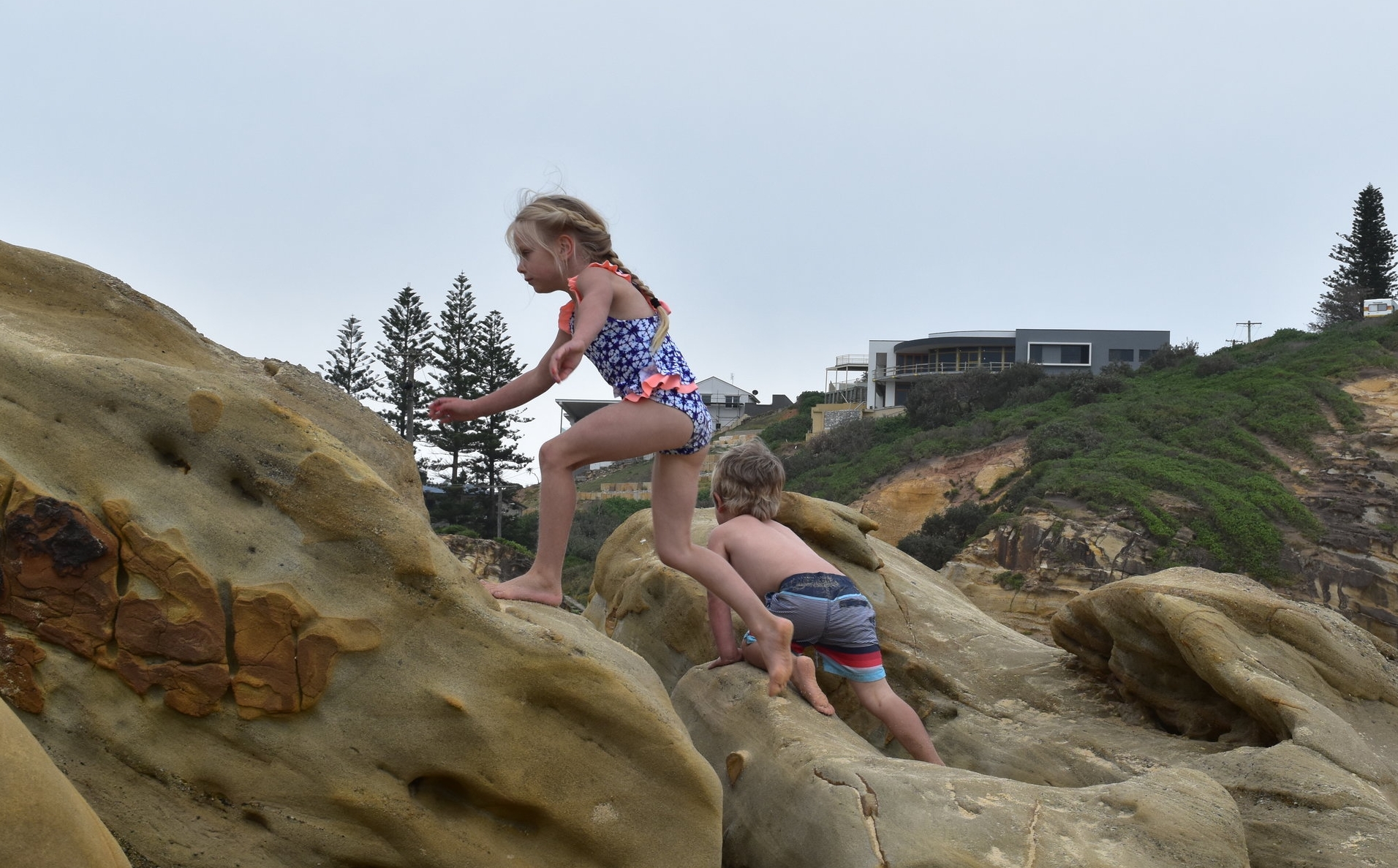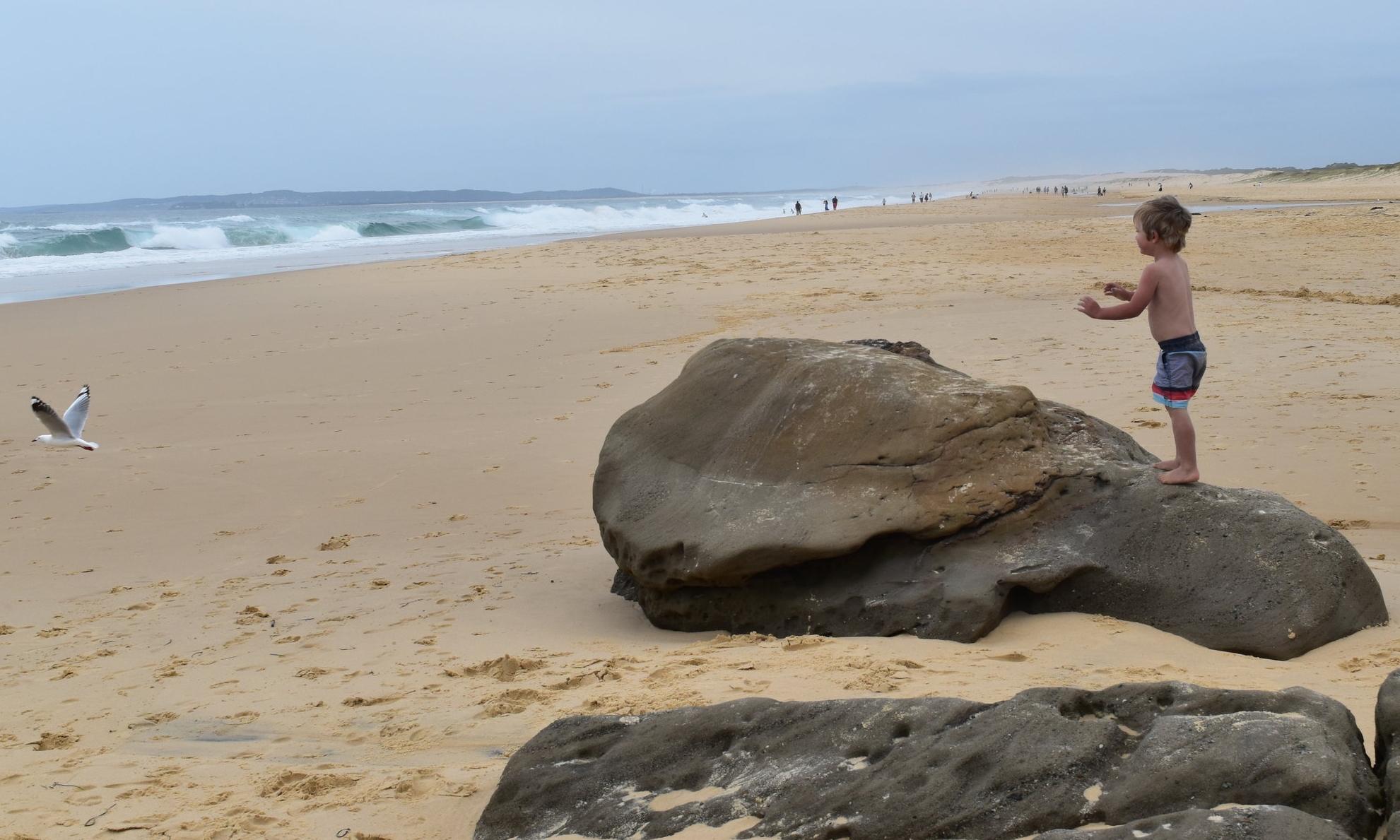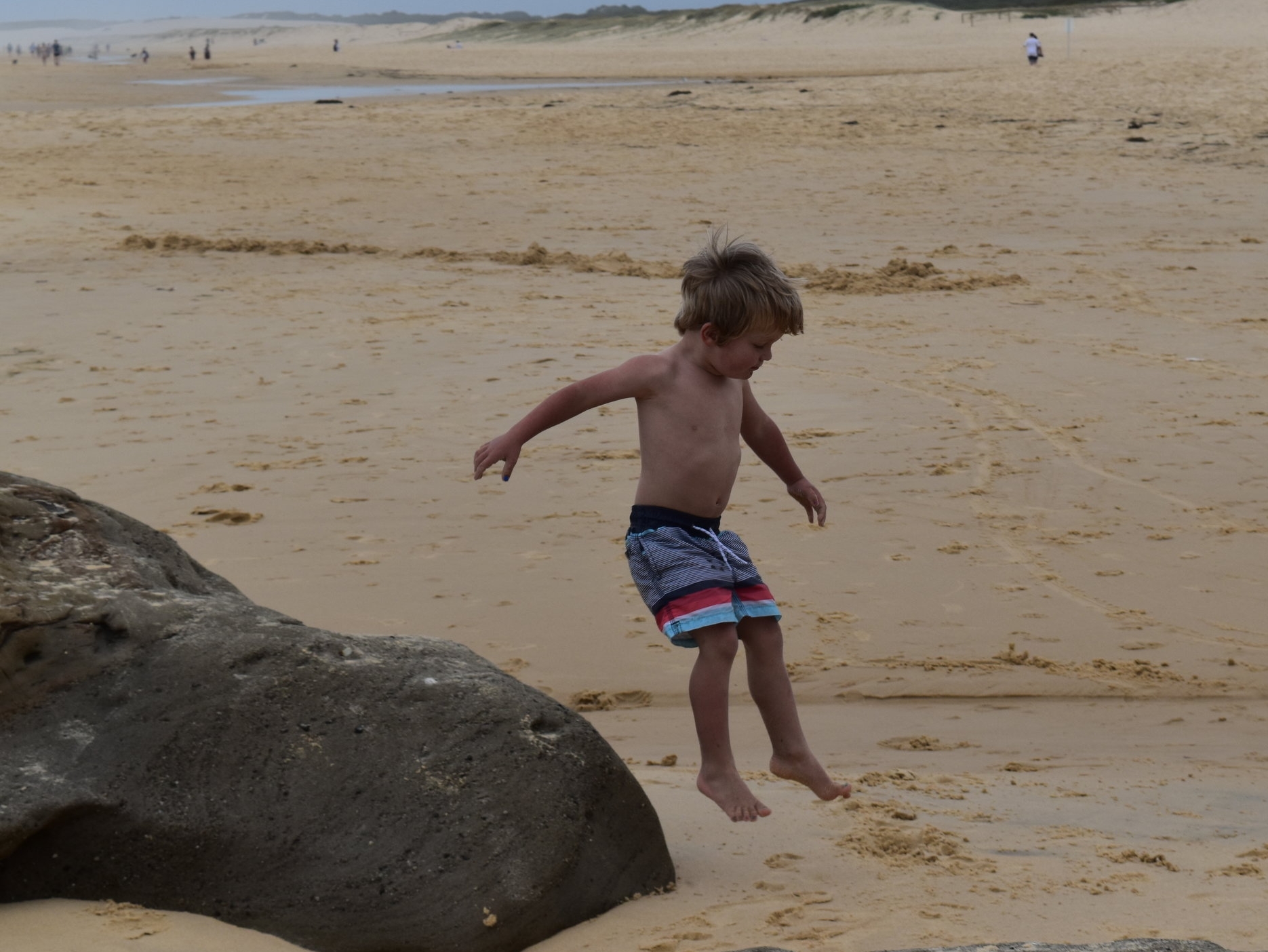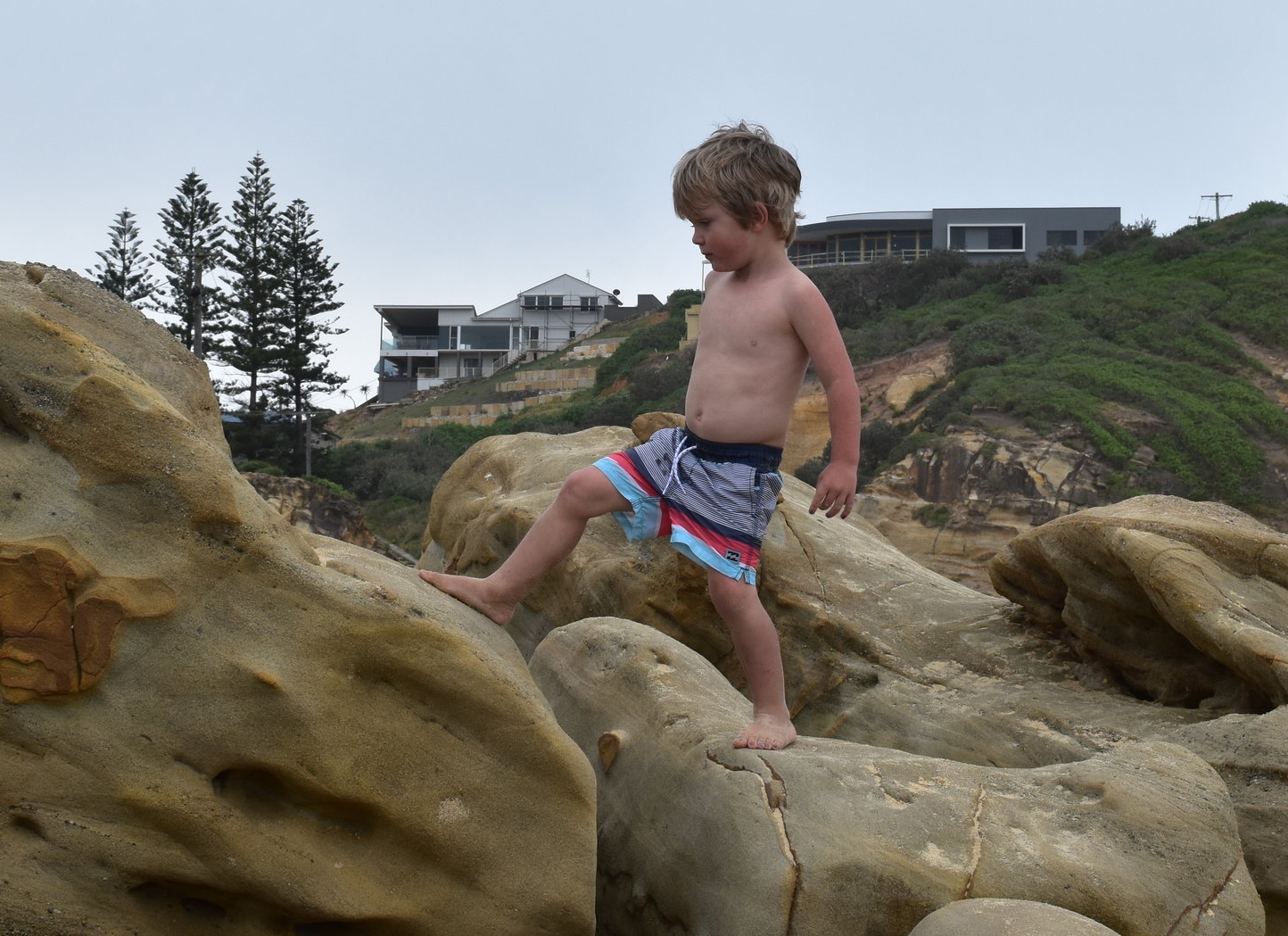 There is no shortage of climbing and jumping opportunities with so many rocks of different sizes to challenge little climbers of most abilities. Close supervision is essential.
Without realising it, kids will be testing their whole body coordination and core strength. There is a component of judgment and perception as they work out how far they can push themselves to reach and balance over the rocks. There are no shortage of concepts to be learned - think of position words like up, down, high and low. Be ready for rescue as there is every chance your child may get themselves a little bit stuck and will need to ask for help. That's all part of the learning.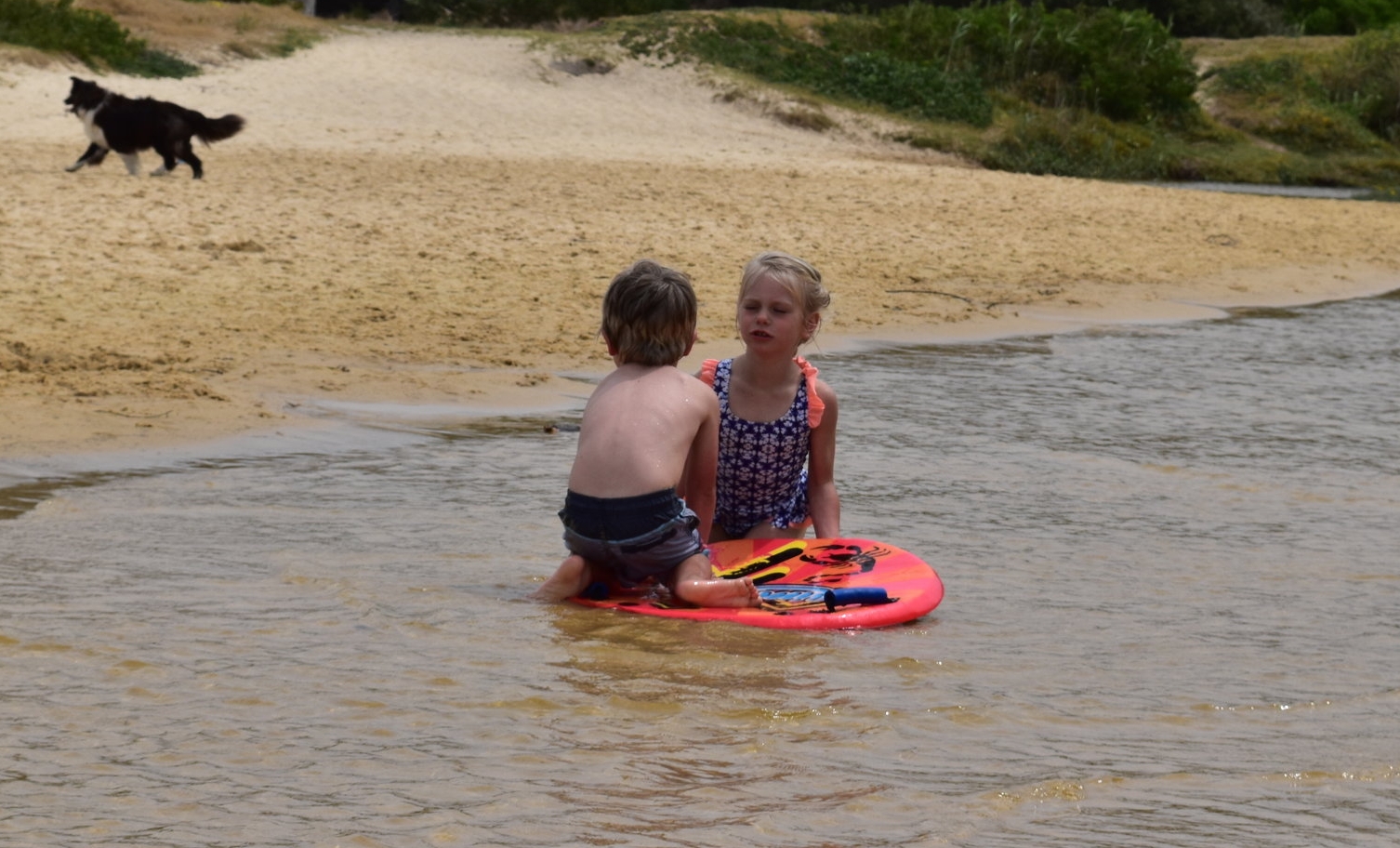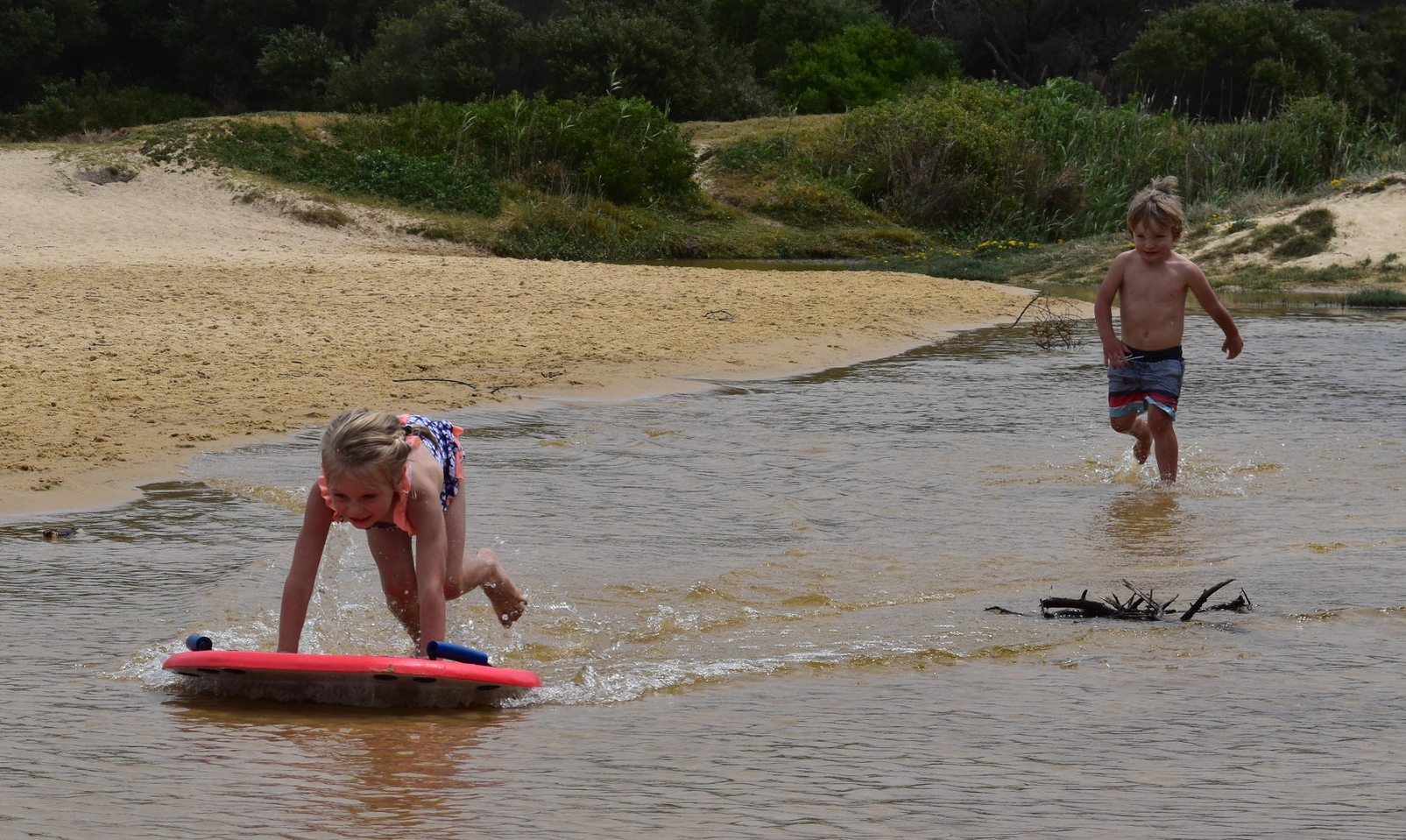 Just a short walk down the beach, is First Creek - perfect for those kids who aren't quite up for the waves but still want to have a splash.
The water tends to run gently and the small dunes that run alongside encourage endless trips to the top with a run, tumble or slide down. Easy access to damp sand also makes it a great place for digging and building sandcastles.
The changing surfaces provide the challenge of adjusting balance and sensory inputs with a safe soft landing if anyone should trip (or 'accidentally' flop!). What a fun way to improve core stability and strength.
Keep in mind that First Creek acts as the border for the dog section of the beach and there are always plenty of puppies around.
Wide open spaces provide the chance to run, spin or just move away from mum a bit to play in your own imagination. Here is the chance to develop endurance as they run to their heart's content.
Here might also be the chance to rest and reflect and just experience the environment.
From sand on toes, to changing temperature, the breeze in their hair, the water splashing, the crashing of the waves, the salty air. There are no shortage of sensory inputs here and it may not be as comfortable for everyone at first. With some support from people who know them best we find that most kids find a happy place here.
For those who do find these experiences enjoyable, there may be some moments of meditation and calm or perhaps some excitement and buzz. (maybe for mum and dad too)
Like so many community facilities the beach comes with its own set of rules. The great thing about the beach is that these rules tend to be very clearly marked with easy to understand flags and objects to ensure even those who aren't up to reading can understand too!
For more information about how Firefly therapists can support your family with blending therapy and life, be in touch with us today!